accueil Mourtis
accueil école de ski
jardin d'enfants du Mourtis
cours de ski collectifs
cours de ski particuliers
cours de surf
groupes et écoles
sorties raquettes
contacts et réservations
english / espanol

ÉCOLE FERMÉE JUSQU'À NOUVEL ORDRE
Castellano / English


Les proponemos clases particulares en Castillano ( todos los niveles ).

Nuestras clases colectivas son generalmente en Frances.

[CONCTATARNOS]

Nuestros precios no incluyen el forfait de los remontes mecanicos.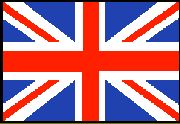 We propose to you private lessons, all levels, in English.

Our collective class are usually in French.

[CONTACT US]

The price of the ski lesson is not including the ticket-pass.

Remember, a helmet is safe for the kids.